This 2020 Good Design Award of the Year winner is a prime example of what is possible when cutting edge design meets manufacturing at an earlier stage of involvement. This project is a collaboration between Headsafe, 4Design, LXGroup, Vestech and Threegon.
DFM started in October 2018
The pressure was intense from the getgo transitioning CAD designs to Tooling, T0 samples and eventually trial units for regulatory testing. Additional challenges were met when considering the sub-assemblies had an IP rating to conform to, meaning the DFM had to take into account surfaces that would later become potential ingress points for water and dust.
​
This project required 30 sets of tools and comprises around 75 unique mechanical parts.
​
DFM took around 4-5 weeks to complete for this very complicated assembly and by late December 2018, we had T0 off tool sample parts coming off our presses. A huge achievement by all involved.
"Many thanks to you and your team for working with us through the ups and downs. The project did have its moments!
We wouldn't have achieved this milestone without your support. You guys have been amazing partners throughout this journey.
Please pass on our thanks to the team with honourable mentions to Yang Lin and Oliver for persevering with me and the time pressures!
We are looking forward to working with you on the next chapter of this fantastic device.
Well done and we'll speak soon.
Brett"
The pandemic year of Covid-19
April 2020
510(k) clearance from the U.S. Food and Drug Administration (FDA) for the NUROCHEK
​
The NUROCHEK system is intended for use in patients aged 14 years and older as an indicator of brain function and is the world's first portable VEP testing system for use at the point-of-care.
​
September 2020
Wins 2020 Good Design Award of the Year
An Australian designed, world-first portable medical device, capable of revolutionising the assessment of brain health, has won the country's most prestigious and coveted design prize.
​
Story Continues! Stay Tuned.
​
​
Building products that enhance the quality of life of not just humans, but for pets - is something our project team never would have thought possible before this one.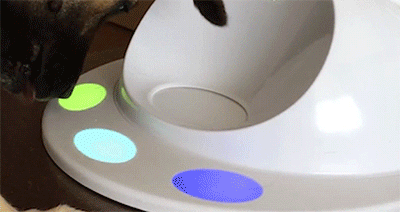 "At CleverPet, we're on a mission to realize the full potential of animals. We're harnessing technology to enrich the lives of dogs and cats, and strengthen the bond they share with humans. Join us as we discover, together, just how much animals are capable of."
GREAT PRODUCTS HAVE TO START SOMEWHERE
We love working with startups who are passionate about their products. In fact, quite a few projects manufactured at Threegon have been successfully backed by Kickstarter campaigns.
​
The CleverPet hub is a sophisticated internet-connected device that provides challenging games for pets, and rewarding them with food treats for solving puzzles. CleverPet solves the problem of bored stay-at-home dogs. Research has shown that dogs who work for their food are much happier.
A project where an idea to make the workplace safer becomes a reality.
from the great Australian outback thought it was crazy that building sized trucks were often driven in total darkness on obscure roads, sometimes adjacent to giant pits. Their solution - solar rechargeable lighting that is colour coded for different applications.