This 2020 Good Design Award of the Year winner is a prime example of what is possible when cutting edge design meets manufacturing at an earlier stage of involvement. This project is a collaboration between Headsafe, 4Design, LXGroup, Vestech and Threegon.
DFM started in October 2018
The pressure was intense from the getgo transitioning CAD designs to Tooling, T0 samples and eventually trial units for regulatory testing. Additional challenges were met when considering the sub-assemblies had an IP rating to conform to, meaning the DFM had to take into account surfaces that would later become potential ingress points for water and dust.
​
This project required 30 sets of tools and comprises around 75 unique mechanical parts.
​
DFM took around 4-5 weeks to complete for this very complicated assembly and by late December 2018, we had T0 off tool sample parts coming off our presses. A huge achievement by all involved.
"Many thanks to you and your team for working with us through the ups and downs. The project did have its moments!
We wouldn't have achieved this milestone without your support. You guys have been amazing partners throughout this journey.
Please pass on our thanks to the team with honourable mentions to Yang Lin and Oliver for persevering with me and the time pressures!
We are looking forward to working with you on the next chapter of this fantastic device.
Well done and we'll speak soon.
Brett"
The pandemic year of Covid-19
April 2020
510(k) clearance from the U.S. Food and Drug Administration (FDA) for the NUROCHEK
​
The NUROCHEK system is intended for use in patients aged 14 years and older as an indicator of brain function and is the world's first portable VEP testing system for use at the point-of-care.
​
September 2020
Wins 2020 Good Design Award of the Year
An Australian designed, world-first portable medical device, capable of revolutionising the assessment of brain health, has won the country's most prestigious and coveted design prize.
​
Story Continues! Stay Tuned.
​
​
Below are just some of the products co-developed and manufactured by THREEGON.
PROFESSIONAL HAND TOOLS.
These were some of the first products developed and launched in 2005. The tools are still going strong in the market place. It is a testament to the design, engineering and manufacturing development behind these tools that made them the most advanced professional taping tools on the market, even until today.
MOBILE PHONE CASE ACCESSORIES.
The mobile phone accessory market moves fast with product life cycles measured in months. These projects required laser like focus to ensure tooling lead times were met and high volume production targets could keep up with demand.
LASER LEVELLER.
Our internal design of this product helped our client to win the DIY laser levelling category by securing placement in big box retailers that include the Home Depot, Lowes and IKEA while kicking out the competition. It utilizes extrusions and machining to eliminate weight and cost from the product while maintaining accuracy in all 4 directions.
WI-FI ENABLED STRING LIGHTS.
MooresCloud: intelligent connected lighting. This innovative lighting product enables the user to control the colours by App and providing unlimited customization.
Building products that enhance the quality of life of not just humans, but for pets - is something our project team never would have thought possible before this one.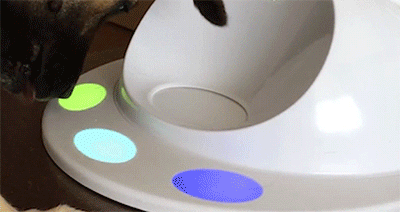 "At CleverPet, we're on a mission to realize the full potential of animals. We're harnessing technology to enrich the lives of dogs and cats, and strengthen the bond they share with humans. Join us as we discover, together, just how much animals are capable of."
GREAT PRODUCTS HAVE TO START SOMEWHERE
We love working with startups who are passionate about their products. In fact, quite a few projects manufactured at Threegon have been successfully backed by Kickstarter campaigns.
​
The CleverPet hub is a sophisticated internet-connected device that provides challenging games for pets, and rewarding them with food treats for solving puzzles. CleverPet solves the problem of bored stay-at-home dogs. Research has shown that dogs who work for their food are much happier.
iBark Phone Case.
This phone case is made with renewable resources by people who care. We hope that this is a trend that will continue amongst plastic engineered products. Please ask your local designers on how eco materials can be used on your products today. Support iBark cases by clicking on the link below and purchasing one of their beautiful cases. You won't be disappointed.
Nail Snail.
This product solves the age old problem of having a sharp pair of chompers clamp onto your finger or toes as a child. Nail snail is the safe, quick & easy nail trimmer for newborns, babies & children (0-5 yrs). Do you have friends with a newborn or small children? Make their lives easier by visiting this link and purchasing them some relief!
2016/17 MacBook Pro Case.
Protect your prized MacBook Pro with the best. The STM Hynt case is the most sleek computer case on the market, developed through rigorous engineering and manufacturing techniques to arrive at a product that upholds the simplicity and purity of its original design intent. ClearView polycarbonate allows full visual access to your device. EdgeGuard features internal, clear TPU that protects from inadvertent bumps, and scratches
​
Get yours now by visiting the link below.
Movi Standing Desk.
MOVI adjusts to exactly the height that's best for you and your spine. These desks suit every body, shorter and tall from 5ft up to 6ft 4", raising up to 44cm above your existing desk height.
​
Get yours now by visiting the link below.
A project where an idea to make the workplace safer becomes a reality.
from the great Australian outback thought it was crazy that building sized trucks were often driven in total darkness on obscure roads, sometimes adjacent to giant pits. Their solution - solar rechargeable lighting that is colour coded for different applications.
Felcana Go.
Felcana Go is the only dog and cat activity monitor you need to track your pet's fitness. Weighing as little as a pound coin, it is lightweight, waterproof and bite resistant. So whether your pet is out for a run, walk or swim, Felcana Go has got you covered.
​
Get yours now by visiting the link below.
THREEGON serves many industries across multiple product categories. New products always in the pipeline!
Despite the breadth in range, these products have one thing in common - each one was a collaboration between passionate industrial designers, and a cross functional team of dedicated mechanical, electrical, manufacturing, tooling, production and quality engineers, project managers and business folk.
Wheezo Asthma detection
Manufactured under the scope of ISO:13485
Ellume home flu kit
Mechanical Parts Supply, Clean Room Assembly
VisionFlex_General Exam_Camera
Plastic and mechanical parts for this camera system, sub-assembly
GTN650
Flight Simulation Hardware
AutoPilot
Flight Simulation Hardware
gtn750
Flight Simulation Hardware
GNS430
Flight Simulation Hardware
Magnetic Charging Pod
Mechanical Parts, sub-assembly
Ellume Lab
Plastic and mechanical parts, sub-assembly
smartroll
SMARTROLL provides a stylish, yet highly functional storage solution and is suitable for every bathroom space
seahorse-waterski-folded_large.jpg
WRN
Wireless Repeater Node (WRN) Enclosure
StandInBaby
Engineered, life like babies for multiple uses and applications.
Robo3D Extruder
Extruder Sub-Assembly for 3D printer
Actron Air - QUE
Sleek lens assembly with touch panel.
Actron Controls Que
Black and White series
SEEK thermal camera case
Thermal camera protection case.
Respirio, clinical trial hardware
Plastic and mechanical parts, sub-assembly
SEEK thermal camera case
swappable module built for the OtterBox uniVERSE Case System.
Orbica LED lighting Housings
Aluminum Extrusions
STM-dux-MacBook-Pro-chilipepper
MacBook Pro Series Protection Case
dux case for Surface Pro
Protection Case for Surface Pro
due case for Macbook Air
MacBook Air Protection case
Pourvin wine light
The POURVIN Light is AAA battery operated with a specially coloured and positioned LED which automatically turns on at the correct pouring angle
POURVIN METAL WINE LIGHT
The POURVIN Light is AAA battery operated with a specially coloured and positioned LED which automatically turns on at the correct pouring angle
Silicone Compression Parts
Seals
iPadmini-cradle
iPad mini Cradle for Lifeproof protection case.
lifeproof-mounting-cradle-case-for-ipad
iPad Cradle for Lifeproof protection case.
lifeproof cradle for iPad Air
iPad Air Cradle for Lifeproof protection case.
Nozzle Tips
Custom no drip nozzle system
Nozzle Tips
Custom no drip nozzle system
Nozzle Tips
Custom no drip nozzle system
GPS Enclosure
Weatherproof electronic enclosure
Minesite Alarm
Mine Site Alarm System enclosure.
ICCL Air Stream Adapter_edited
Mine Site Adaptor.
ICCL PAD
Mine Site electronics enclosure.
ICCL PAD Retrofit
Mine Site electronics enclosure.
Fermentation Kit
Vegetable Fermentation Kit
F3 Compact Mine Detector
MillSpec Mine Detector Enclosures
PRO-GOLD-Gold-pans
Gold prospecting kit
PRO-GOLD-Kit-Accessories
Gold prospecting kit
Hoover FH50240 Max Extract 77 Manifold Sprayer Assembly
Fan Spray Manifold Nozzle
Vax Nozzle
Fan Spray Manifold Nozzle
sdc2300 Gold Detector
Gold Series Detector Enclosure
Solar Power Light
Solar Powered Lantern Enclosures
Motium Enclosure
LCD monitor enclosure engineered for harsh enviroments such as mining, automotive and the transportation industry.
F3 Compact Mine Detector Folded
MillSpec Mine Detector Enclosures
SUNSMUDG
Sunscreen Compact Case
iGlasses (assistive device)
Head mounted assistive device that uses ultrasound to detect obstacles ahead.